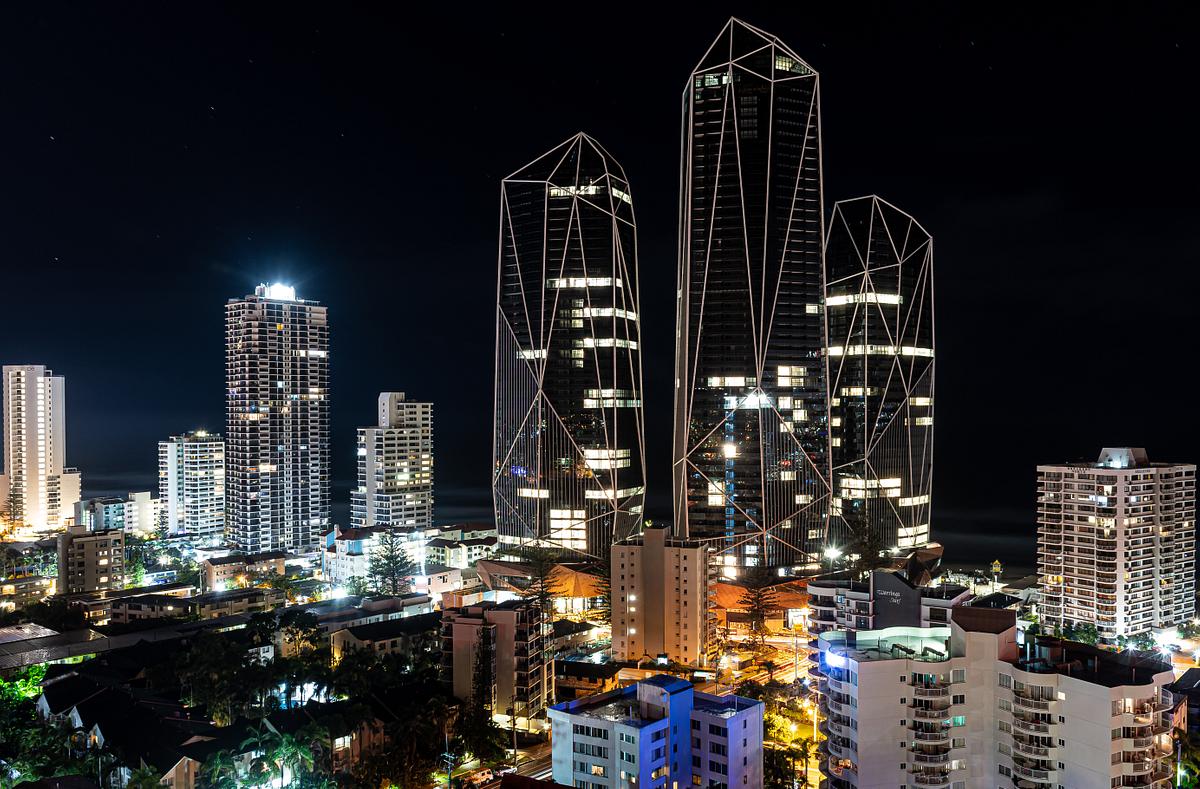 I'm not a big fan of the Gold Coast's never ending development and these building's are no exception. The Jewel, comprising 3 crystalline towers, rise above surrounding buildings making them appear minute in comparison, while blocking out sunshine and beach views. I found them to be an intrusive phallic structure that can't be ignored and constantly in your face so to speak. 

On the other hand the architecture is quite impressive and it is sure to be another Australian landmark. The buildings are stunning at night as the illusion of an outline is bound to intrigue.
Stretched across 130m of absolute beach frontage, the site sits over 2.8 acres and includes luxury residential apartments, an internationally rated 5-star hotel including a Michelin Star restaurant and a grand ballroom. You can't miss it on your next visit to the Gold Coast.